The quest to combat gentrification in an entire neighborhood is paralyzing.
The quest to vastly improve the quality of life of 100 families who will serve as influencers and inspirers in our neighborhood is an attainable goal towards which an individual or a group can directly contribute expertise and resources. 100 Families utilizes arts-based community development strategies to form a cross-sector coalition of neighborhood residents, service providers, policy makers, decision makers, and investors who are united under a common language, shared set of values, and people-centered mission for revitalization.
Through 100 Families, more than 400 hundred community members, spanning 4 generations, will drive and guide neighborhood development and cultural preservation. This program will take place within our North Central Philadelphia service area bordered by 5th and Broad Streets, Diamond and Glenwood Avenues.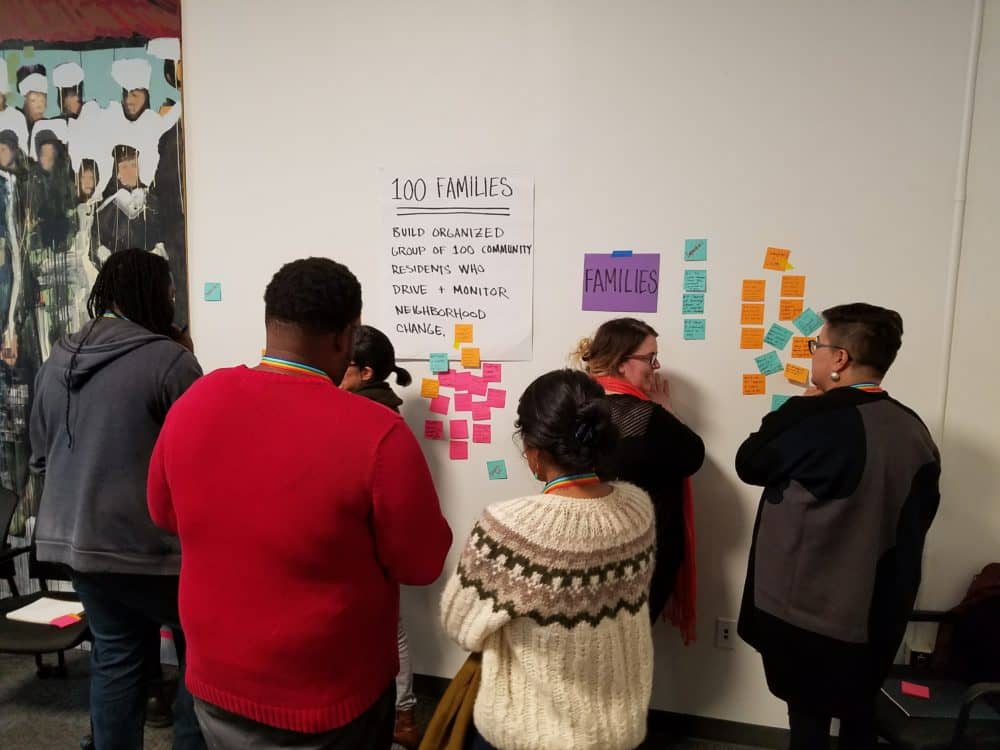 Our Community Leaders & Builders team and Director of Social Justice Initiatives Michaela Pommells are working together to design "The Living Room Series," a popular education workshop series that will introduce the project to residents/stakeholders in their own homes and provide relevant, accessible information on equitable development & gentrification. Our team is also updating neighborhood maps to highlight current ownership, vacancy, impending demo, proposed zoning, and working with our partner PolicyLink who advises us on policy strategies.